Lookout Details
Description
Tollgate Lookout was constructed by the Kern County Fire Department circa 1940. A 12x12 cabin sits atop an 20 foot enclosed timber tower. 
The lookout was staffed through at least 1965.
The land is now owned by The Nature Conservancy as part of the Frank and Joan Randall Preserve on the former Loop Ranch property.
Photos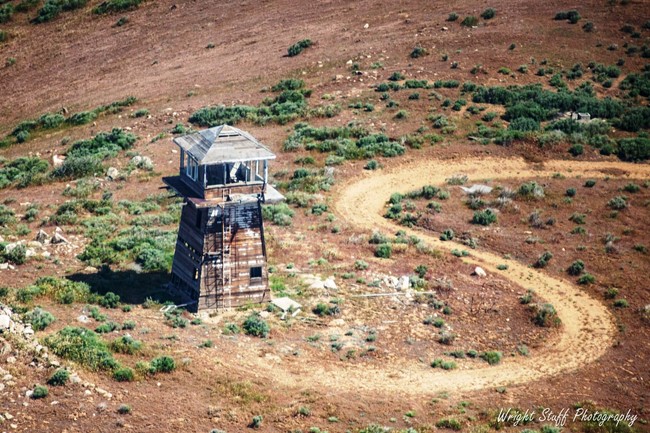 Tollgate Lookout - Aerial Survey - courtesy of Wright Stuff Photography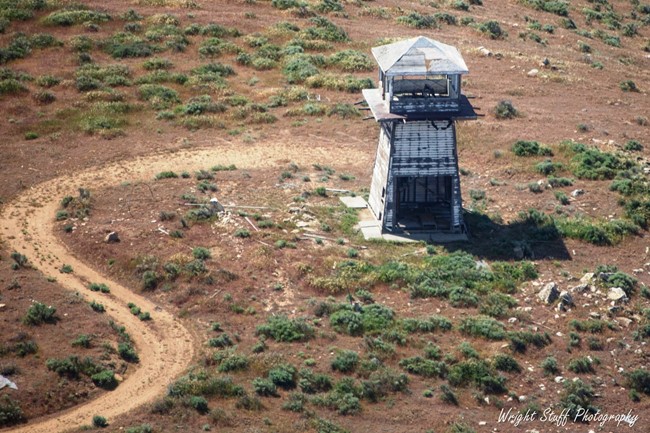 Photo courtesy of Wright Stuff Photography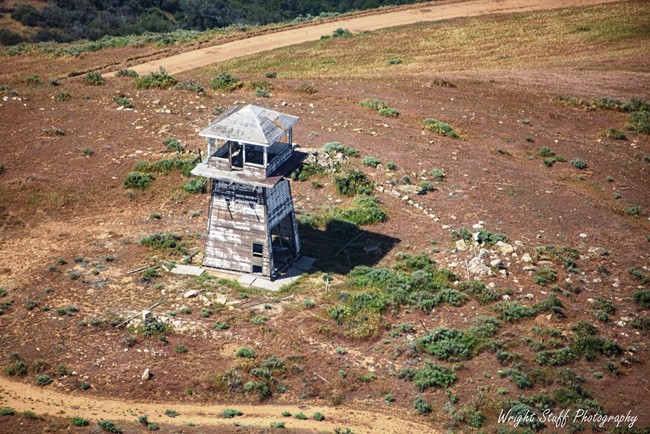 Photo courtesy of Wright Stuff Photography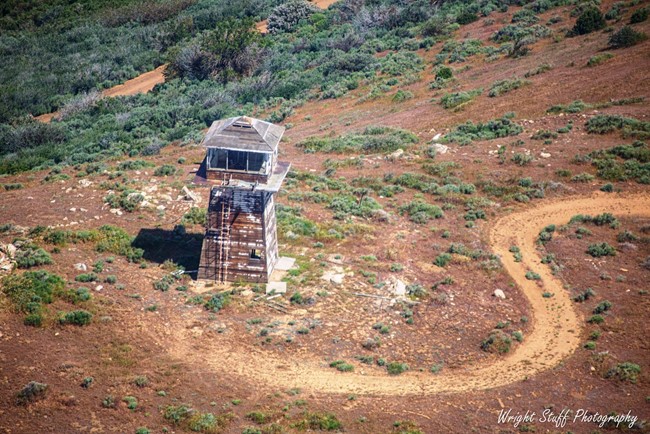 Photo courtesy of Wright Stuff Photography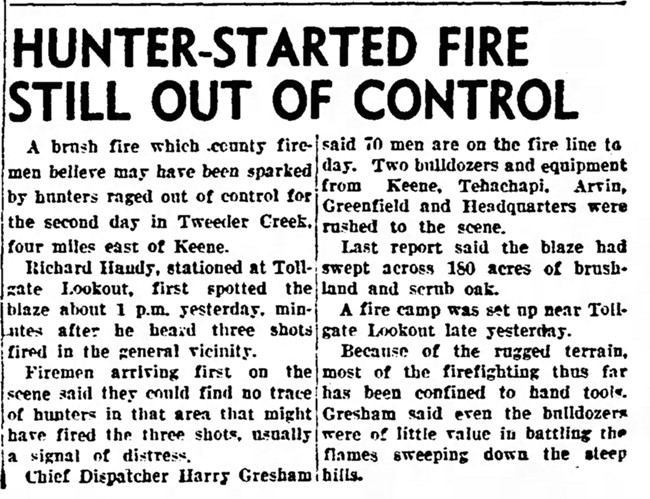 September 17, 1952 - courtesy of The Bakersfield Californian
Northeast cabin view - courtesy of Brad Eells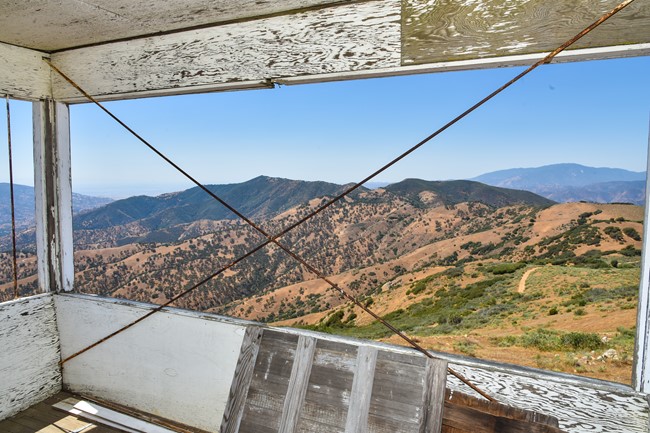 Southwest cabin view - courtesy of Brad Eells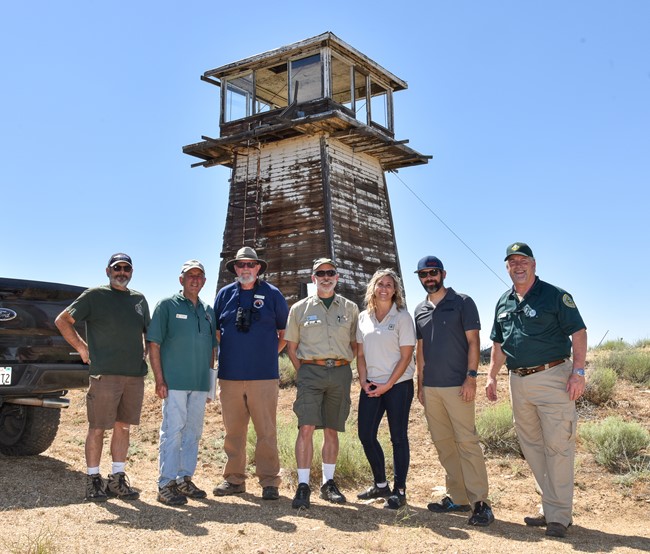 Visit Group - June 26, 2022 - courtesy of Brad Eells