Lookout Details
Description
Sterling Fire Tower was built by the area fire wardens in fall of 1922 on the Harriman Family's Sterling Park estate. Constructed using steel hauled to the ridgetop by muletops, the 60' Aermotor LS-40 tower with 7x7' steel cab was first used in the spring of 1923. Over the course of its first year, the tower had 137 visitors. More importantly, 104 fires were spotted by Sterling and its companion Jackie Jones Fire Tower.

In 1968, the tower and cabin were improved. A new access road was also bulldozed. The road was lined with 38 numbered cedar poles carrying a 2-conductor phone line to the tower.

Sterling Fire Tower was placed on the Federal Register of Historic Places on June 12, 2006 along with the observers cabin.
Photos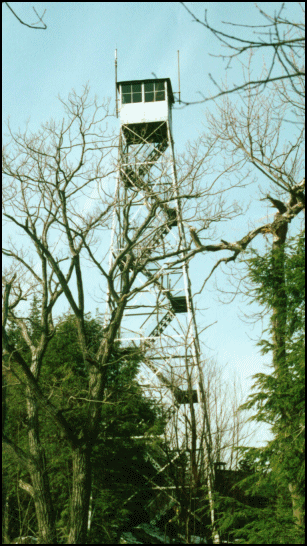 Older view of tower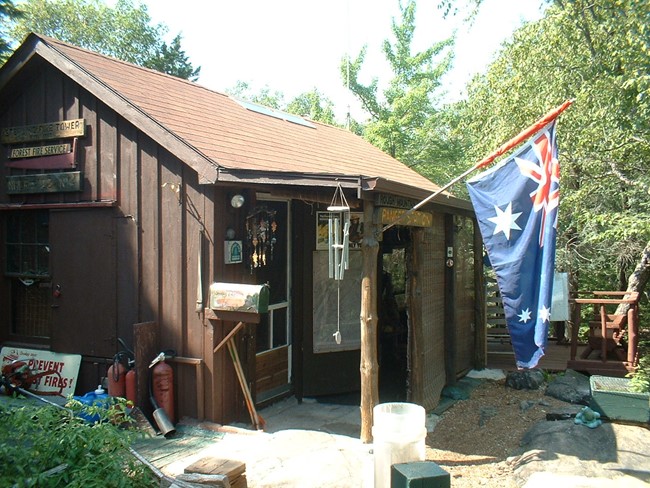 2007 photo of cabin by Bob Spear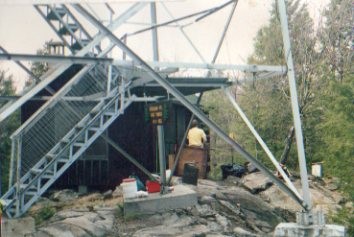 1992 photo of cabin and tower by Bob Spear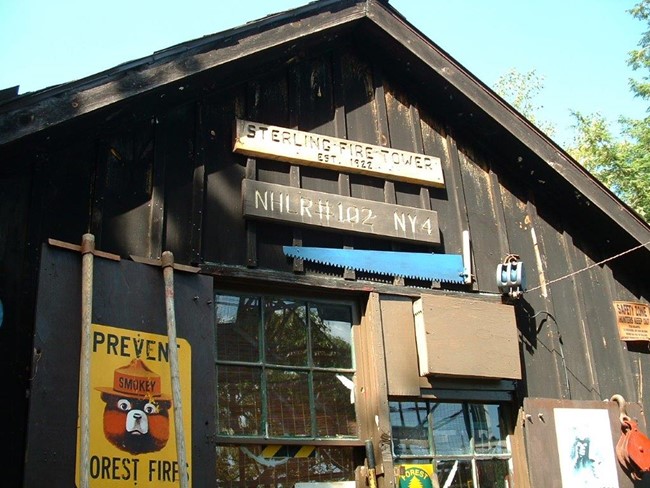 August 2002 photo - courtesy of Bob Spear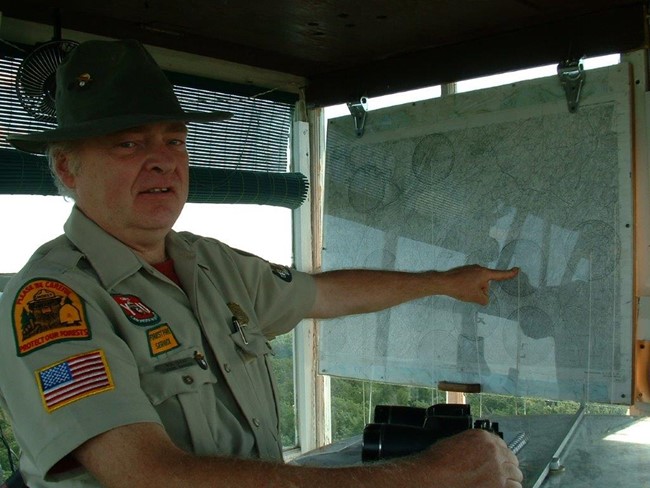 August 2002 photo - courtesy of Bob Spear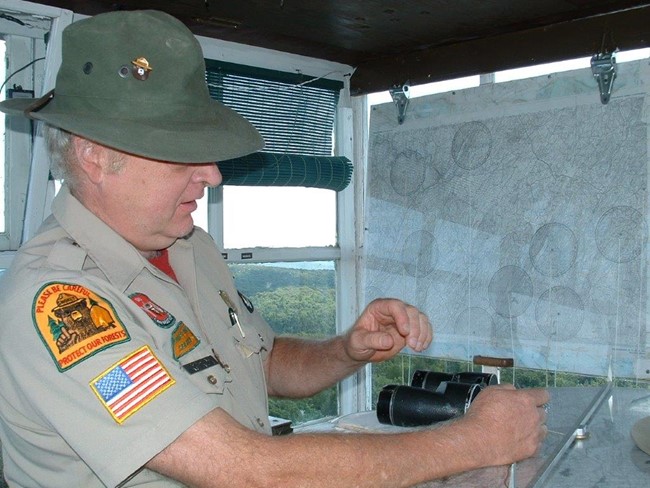 August 2002 photo - courtesy of Bob Spear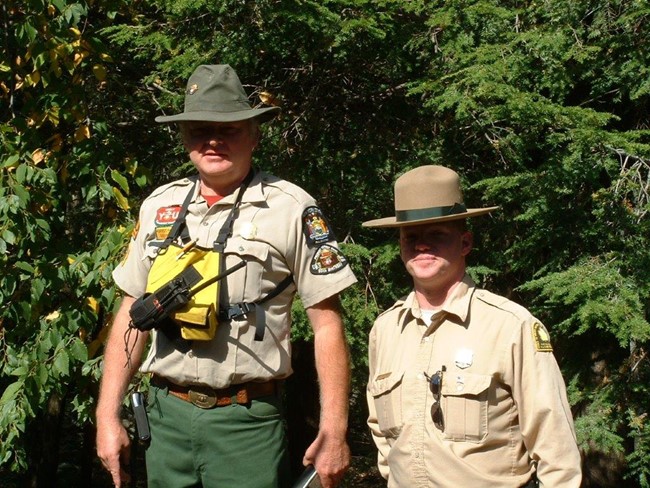 August 2002 photo - courtesy of Bob Spear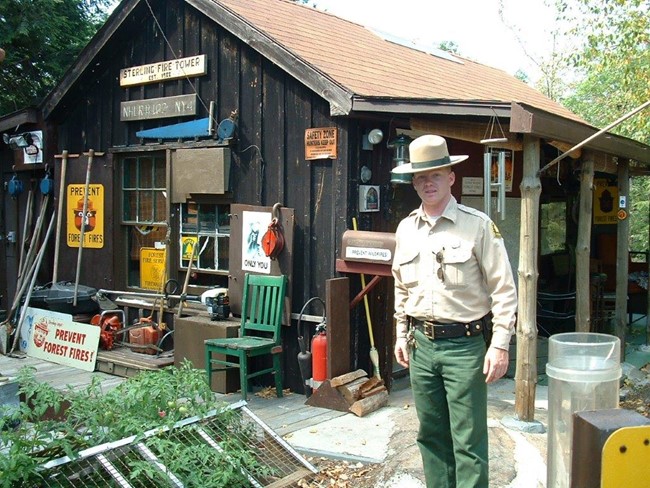 August 2002 photo - courtesy of Bob Spear
August 2002 photo - courtesy of Bob Spear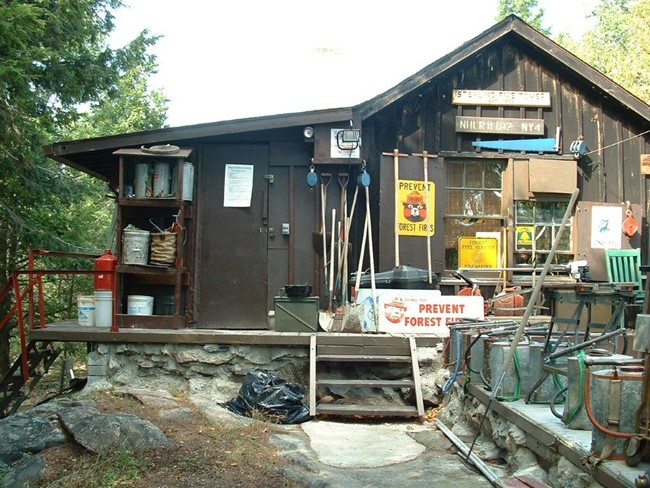 August 2002 photo - courtesy of Bob Spear